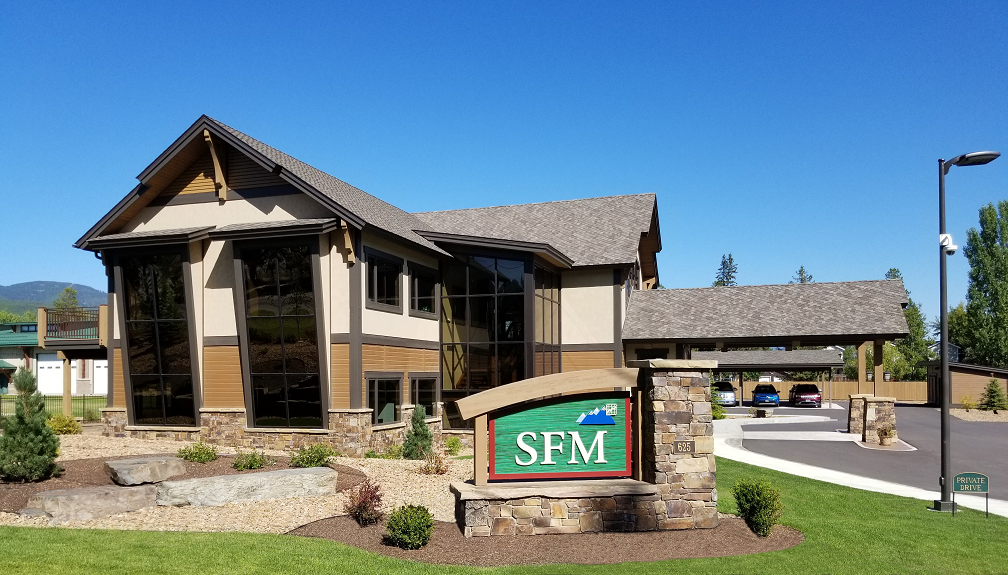 Our team is comprised of dedicated professionals who thrive in a high-energy, team-oriented work environment and culture of excellence.  One of SFM's greatest strengths is attracting, motivating, challenging, and rewarding talented professionals who do superior work for our clients.  We are very proud of the team and culture we have built.  
If you are looking for the opportunity of a lifetime and are up to the challenge, take a look at the opportunities that are currently available at our firm.
Career Opportunities at Stack Financial Management
Located far from Wall Street in beautiful northwest Montana, Stack Financial Management has earned a reputation as one of America's premier investment advisors with over $1.5 billion in assets under management for clients in 48 states. Over the past 26 years, we have built an established firm with national respect and recognition, and over a 97% client retention rate. We have accomplished this by hiring "the best of the best" in all facets of our business, and by focusing energy on putting our clients first, and creating a dynamic work environment. 
Portfolio Manager & Strategist
Responsibilities: 
Write and edit compelling content that can be leveraged across a variety of media for our clients and broader audiences

Ensure consistency in the firm's voice, key messages, and editorial style across all communication channels and media  
Participate in business development, firm presentations, and special events 
Monitor and analyze economic releases, corporate earnings, and other market data
Contribute to team decisions on portfolio strategy involving equity market research and security selection
Assist in the preparation and execution of large block trades and periodic account rebalancing
Communicate directly with current and prospective clients on an ongoing basis
Qualifications:
10+ years of experience in the financial industry with a focus on a risk management  philosophy

Possess a proven understanding of and passion for financial markets, economics, and monetary policy
Exceptional written and oral communication skills
Bachelor's degree required, and holds or is actively pursuing the CFA designation
SFM offers competitive compensation, a generous benefit package and retirement plan, along with the opportunity to work with talented people in a vibrant community with year-round outdoor recreation. If you are a self-motivated team player, eager to contribute your expertise and ideas to our organization, while enjoying the desirable quality of life offered in Whitefish, Montana, please send your letter of application and resume to careers@stackfinancialmanagement.com.  
 [NOTE:  All inquiries and applications will remain confidential.]
Career Opportunities at InvesTech Research
InvesTech Research is a separate and independent company owned by James Stack.  InvesTech provides research information to over 7,000 clients in all 50 states and 47 foreign countries; and has earned widespread recognition for its time-proven risk allocation strategy.  Visit their website to view career opportunities with InvesTech.
We believe our firm and community are a truly exceptional place to work and live.  Here are some of the benefits of working at Stack Financial Management:

Lifestyle

Living and working in Whitefish, Montana is a dream location for those seeking an active lifestyle.  Outdoor recreation opportunities include skiing, boating, kayaking, hiking, climbing, fishing, hunting, biking, camping, and exploring.  We feel very privileged to be able to live and work in such a tight-knit community that offers our employees and their families a special quality of life.

Our Office

In 2018, SFM moved into its new office building in Whitefish, Montana.  This facility offers us state-of-the-art technology and a footprint to expand our services and grow with our clients.  From this legacy home SFM will remain a privately owned, independent investment management firm and proudly serve our clients for decades to come.
Living & Working in Whitefish