Overview
Allocation
Sector & Industry Focus
Fundamental Stock Selection
Overview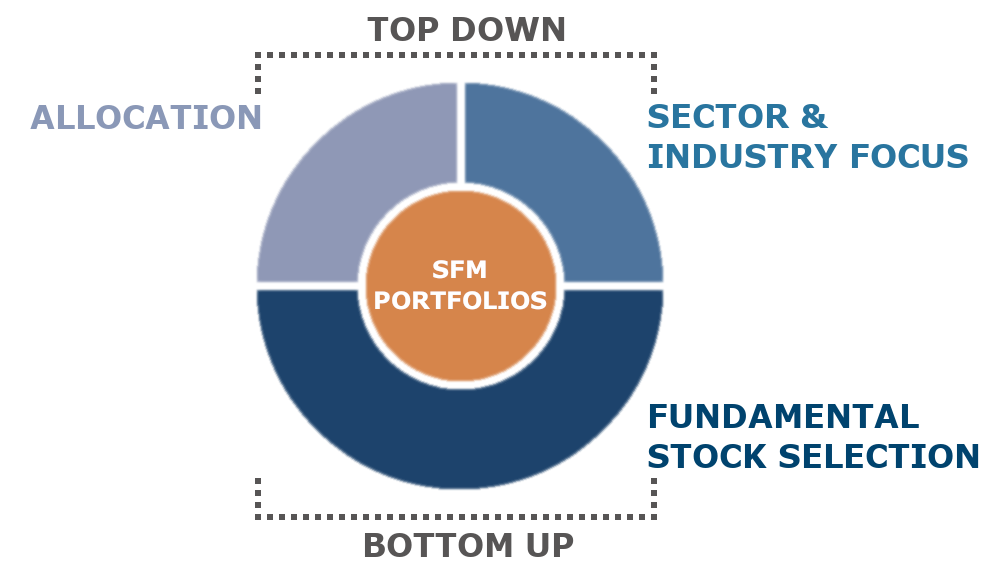 The foundation of our investment philosophy is a belief that portfolio construction must be based on a thorough assessment of market risk. With careful attention to the historical forces that move the market, SFM employs a "safety-first" approach to money management.
We utilize a 3-step process to manage risk and construct portfolios that marry our macroeconomic and technical views with bottom-up fundamental analysis.
Our unique brand of active risk management aspires to achieve returns that meet or exceed long-term averages while reducing risk and volatility – providing the all-important "Sleep at Night" factor for our clients.
Allocation
Sector & Industry Focus
Fundamental Stock Selection